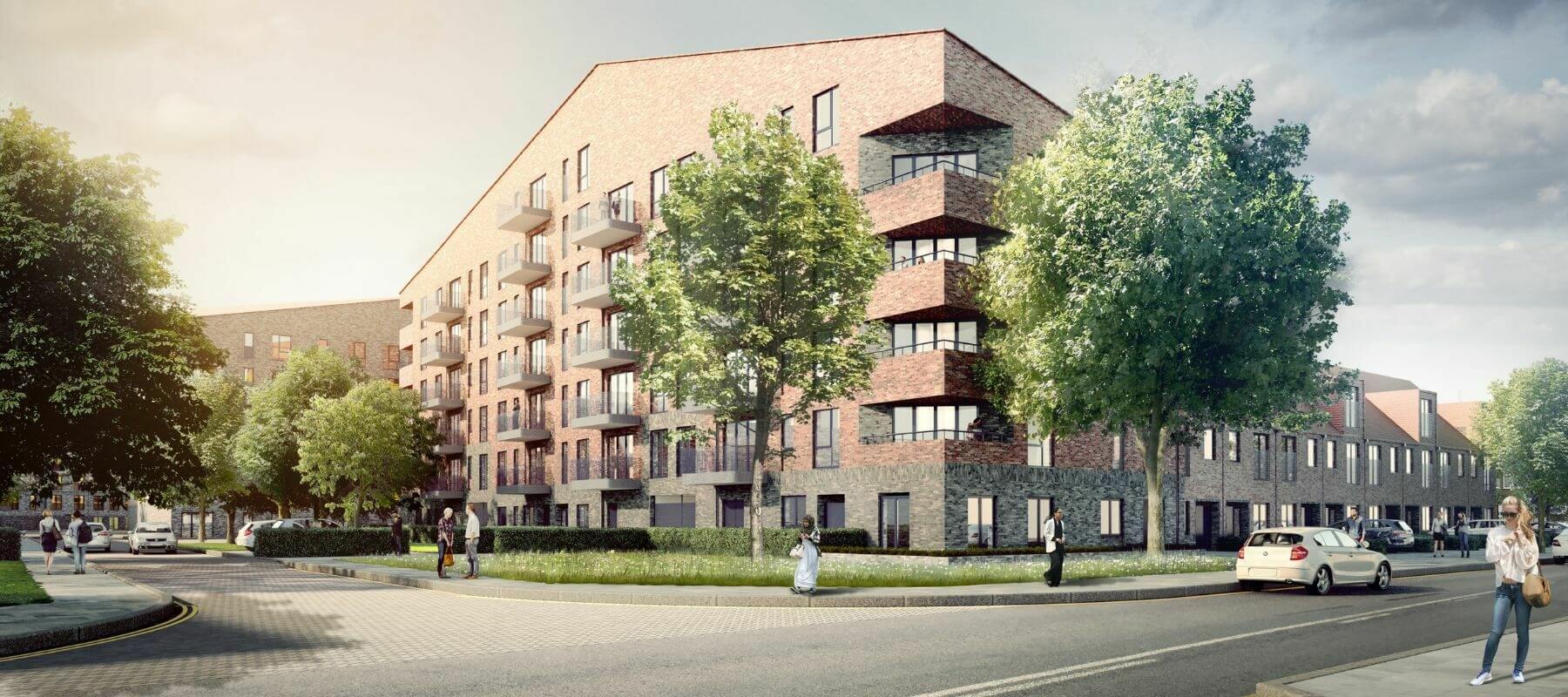 Land and viability
---
The success of your next project relies on obtaining the best land possible. With decades of experience and a well-connected UK network, we won't rest until we find you the right opportunity.
With over 20 years experience in the industry Tracy adds unmatched value to obtaining land, planning permission and optimising delivery of mixed-use developments for both open market and affordable housing.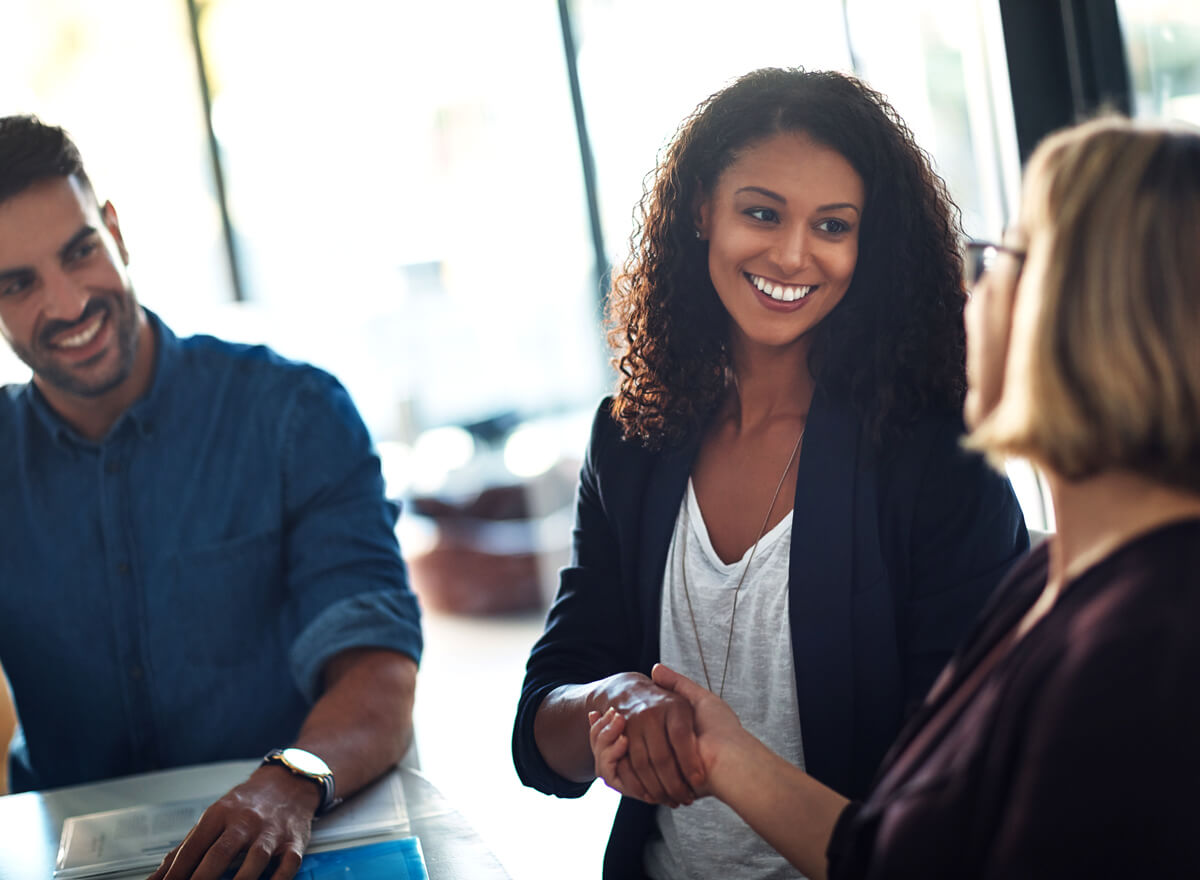 Tap into our vast network
---
Our long-term relationships with the development and new business teams of housing associations and councils leave us uniquely placed in the market to secure early land opportunities.
Land finding
---
The go-to specialists for development opportunities in London, the South East and the Home Counties.
Partnering
---
We work closely with local authorities and registered providers and can secure partnering opportunities for any affordable housing requirements or whole scheme disposals.
Affordable housing advice
---
We provide financial appraisals, design advice and planning support to ensure every opportunity achieves maximum return on investment.
Our land services
Choose from the options below to learn more:
Financial Viability and Appraisals (FVAs)

Our land team are no strangers to financial modelling, having worked on countless FVAs for schemes ranging from a Gross Development Value (GDV) of £1 million up to £2 billion.

With unrivalled knowledge of the affordable housing sector, we work to interpret planning policy and guidance, keeping our processes in line with all national and local guidelines. Likewise, our experience in the private development market brings a high level of commercial awareness to every project.

We support your revised planning application and agree the optimal planning gain package, inclusive of any affordable housing schemes by assessing the financial viability of your project. We prepare an assessment report, lead negotiations with councils and their consultants, and provide consultancy advice on design, cost, affordability and compliance with local and national guidance.

Our client list of registered providers, local authorities and private developers include:

Peabody
Londonewcastle
Notting Hill Genesis
Network
Meadow Residential
Harrow Council
Aitch Group
Canterbury Council
Maidstone Council
Adur & Worthing Council
Tower Hamlets Council
Market Research and Intelligence

Insight behind market demand can help drive support and approval for your development. We provide detailed reports that analyse local demand, including price fluctuations, benchmarking competitors and forecasts of market changes

Our professionals give informed guidance on open market sales prices, market rents, affordable housing prices and land prices. The reports are put together with extensive input from Red Loft's Sales and Marketing Team, as well as utilising independent research of databases such as Molior, Rightmove, Zoopla and the Land Registry to identify comparable residential sales transactions.

Our research will consider current asking prices and recently achieved sales values on comparable local new build schemes, as well as considering sales transactions of existing housing stock. We will also look at the investment value of PRS units, taking into account the potential rental income and yields with reference to the local and individual scheme context.

We understand that there can be time delays between the time of acquiring land and going to market. We work with you at both the early stages of development, or at any point during its delivery for insights and reporting.

Whether you are a housing association looking to validate offer prices for land purchases, build packages or S106 affordable housing, or you are a developer looking to inform land offer prices and routes to market – our research is second-to-none.
Land Matching/Partnerships

If you're a private developer looking to pair with a Registered Provider to deliver the affordable build part of your project, we have a well-established network to find your perfect match. We not only act as the bridge between affordable and private housing, but our watertight relationships with developers, councils and housing associations mean our clients are able to achieve the best value for affordable housing.

We have successfully maximised the potential and delivery of affordable housing for:

Hexagon Housing
Octavia Housing
Kuropatwa Ltd
Meadow Group
Aitch Group
Gateway Housing Association
ARC Ltd
Croydon Churches HA
Hyelm HA
Hadley Group
Regent Land
PFP
Taylor Wimpey
Home Group
Grosvenor Group
Londonewcastle
Affordable Housing Advice

Ensuring developments are able to offer affordable housing is more important now than ever, and we can support both local authorities and registered providers on a wide range of issues. We have already provided expert advice to a number of high-profile local authorities, on matters ranging from levels of Affordable Housing Provision through to package prices payable for developments.

Our extensive experience in providing Financial Viability Assessments (FVAs) has strengthened our ability to deliver confident, competent advice across many key areas, including affordable housing.
Land/Property Finding

We have multiple routes to finding you the best land and property opportunities available. Having developed an extensive network of contacts since 2002, we are able to tap into those involved in disposals early on. From architects and agents to planning consultants, we have a pool of clients which provide us with opportunities before making them available to anyone else.

Additionally, because we are embedded in housing associations, councils and new business teams, our dedicated land teams are able to not only identify the opportunities, but also exit strategies for the units through package contractors. By doing so, we provide you with clarity and certainty over planning, delivery costs and timescales.
RICS Red Book valuations

We provide affordable housing valuation services for board validation and rent setting purposes, across all tenures and unit typologies, additionally we are specialists in Supported Housing. Our extensive knowledge and experience of the affordable housing sector provides us with a deep understanding of the required purpose of the valuation which we utilise to deliver a tailored, robust report in a transparent and collaborative manner.
Happy homeowners from all walks of life…
We're proud of our team's commitment – one that sees us continually go above and beyond to ensure that every person who receives their keys is content and happy in their new property.